Government gazzette
38 22/02/1995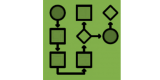 Webpage
http://www.mie.uth.gr/n_labs_main.asp?id=9
Department
Department of Mechanical Engineering
The Production Management Laboratory was founded in 1995. It supports teaching activities and conducts novel research in the area of systems analysis with the use of operations research, applied probability, and optimal control methods, and applications in production and operations planning, scheduling and control, supply chain management, design of electricity markets, environmental management, et. al.
Research Activities
Design and Performance Evaluation of Kanban-Type Production Control Systems.
Analysis of Production/Inventory Control Systems with Advance Demand Information.
Investigation of the Effect of Stockouts on the Performance of Inventory Systems.
Optimal Production Scheduling in Continuous-Flow Industries with Applications in the Food Industry.
Design and Analysis of Mechanisms in Electricity and Reserve Markets, with Implementation on the Greek Market.
Environmentally Friendly Vehicle Routing.
Research Projects
Development of effective material flow control mechanisms in multi–stage manufacturing systems.
New methods for the organization, management, and strategic planning of SMEs in the metal industry.
The effect of lot sizing on the performance of production control systems.
Production management and product quality in SMEs.
Hellenic enterprise resource management & information technology advancement network in Greek enterprises.
Production–inventory control policies with advance demand information.
Study of stockout costs in inventory control.
Development of web–based collaborative tools for complex industrial products.
Development of a data base for resource planning and performance evaluation of operations at DEPA (Greece's Public Gas Corporation), S.A.
Optimization of production planning and product distribution of a PET resin chemical plant.
Investigation of the interaction between the energy and reserves markets.
Service systems with strategic customers: Equilibrium analysis and the value of information.
GreenRoute: A web based platform which helps individuals and companies move commodities with the most environmentally friendly way, minimizing emissions and transportation costs.
Development of a mathematical optimization model and a decision support system for solving the problem of unit commitment and dispatch in EAC. Funding: Electricity Authority of Cyprus (EAC).
EnvRouting – Environmentaly Friendly Vehicle Routing.
ODYSSEUS – A holistic approach for managing variability in contemporary global supply chain networks.
Laboratory Infrastructure
Network of multicore PCs and peripherals.
Software for Programming (C++, Fortran, etc), Optimization (GAMS, IBM CPLEX, GAMS, AMPL, LINGO), Simulation (ARENA), Statistical Analysis (SPSS), etc.
Research Results / Products
4 completed and 3 in progress PhD Dissertations.
Publications of numerous (>80) articles in scientific journals.
Development of several (>5) Decision Support Systems for industrial use.
Personnel
| Surname | Name | Profession-Position | Email | Phone Number |
| --- | --- | --- | --- | --- |
| Liberopoulos | George | Director | glib@mie.uth.gr | +30 24210 74056 |
| Pandelis | Dimitrios | Assistant Professor | d_pandelis@mie.uth.gr | +30 24210 74106 |
| Saharidis | George | Lecturer | sharidis@gmail.com | +30 24210 74185 |
| Kozanidis | George | Assistant Professor | gkoz@mie.uth/gr | +30 24210 74057 |
| Koukoumialos | Stelios | Assistant Professor | skoukoum@teilar.gr | +30 24210 74055 |
| Andrianesis | Panagiotis | Researcher | pandrianesis@hotmail.com | +30 24210 74055 |
| Gavranis | Andreas | Researcher | agavranis@gmail.com | +30 24210 74055 |
| Kostarelou | Eftychia | Researcher | ekostarelou@yahoo.gr | +30 24210 74055 |
| Oikonomou | Athena | Technicians | aoikonom@mie.uth.gr | +30 24210 74055 |
| Lychnaropoulos | Ioannis | Technicians | jlihnarop@mie.uth.gr | +30 24210 74340 |