Government gazzette
38 22/02/1995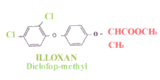 Webpage
http://www.agr.uth.gr/labs/weed/index_gr.htm
Department
Department of Agriculture Crop Production and Rural Environment
The main interests of Laboratory of Weed Science include research, consultancy and teaching within two major areas: Weed Science and Plant Physiology. The laboratory of weed science focuses on weed biology, weed management, weed ecology (crops-weeds interactions), organic and integrated weed management, herbicides resistance and efficiency. Concerning Plant Physiology, research interests include plant responses/adaptations to abiotic stress factors as well as the use of satellite imagery for the assessment of major physiological processes and diagnostic mapping of crops.
Research Activities
Research activity in the field of Weed Biology, Weed Management, Weed Ecology (weed-crops interactions).
Research activity in the field of Plant Ecophysiology, focusing on climate fluctuation and abiotic stress effects on plants.
Research activity in the field of remote sensing of crops state, dynamics and production.
Research Projects
Diversification for Tabacco Growing Farms by the alternative crop Stevia rebaudiana Bertoni –FP7–(2009–2011).
Laboratory Infrastructure
Gas Chromatography system.
Chlorophyll content meter.
Distilled water production systems.
Chromatography equipment.
Stereoscopes-Microscopes.
Research Results / Products
Published articles in peer-reviewed ISI Journals, published national and international conference papers, abstracts.
CD-ROM: Common weeds in Greece, P. Lolas 1997.
Weed science (book), P. Lolas 2005.
Personnel
| Surname | Name | Profession-Position | Email | Phone Number |
| --- | --- | --- | --- | --- |
| Tsiropoulos | Nicolaos | Director | ntsirop@uth.gr | +30 24210 93193 |
| Levizou | Efi | Lecturer | elevizou@uth.gr | +30 24210 93105 |
| Karkanis | Anestis | Lecturer | akarkanis@uth.gr | +30 24210 93135 |