Government gazzette
200 27/08/1996
E-mail
fbonoti@ece.uth.gr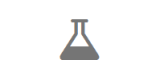 Webpage
http://www.ece.uth.gr/main/el/node/97
Department
Department of Early Childhood Education
The Laboratory of Developmental Psychology and Psychopathology was established in order to provide scientific knowledge, research skills, practice facilities and teaching resources to undergraduate and post graduate students and also to support services to the community. The Laboratory is also in close contact with teachers, administrators, advisors and municipal social services to offer help and support to families and schools. It provides instruction and counseling to parents and careers and also assessment and treatment for children's behavioral and learning problems.
Research Activities
Training students in scientific research work.
Application of prevention and intervention programs in school settings.
Investigation of preschool and primary school children's developmental traits.
Research Projects
Eating habits: An educational program for the biology and psychology of eating and the delusion of advertisements (funded by the Greek Ministry of Education).
Implementation and assessment of a cognitive – behavioral instruction program for preschoolers (funded by the University of Thessaly).
An antismoking program for all school ages (funded by the University of Thessaly).
One parent families: Assessment of existing difficulties and the design and implementation of a multi–axial intervention program for the support of mothers and their children (PITHAGORAS II).
Adaptation of Questionnaires and Collection of data relating to the understanding of preschoolers' behavior via the cognitive – behavioural approach (funded by the University of Thessaly).
Personality characteristics, cognitive schemata and behavioural problems in children (funded by the Greek scholarship foundation).
Laboratory Infrastructure
Psychometric instruments (i.e., IQ and personality tests).
Research Results / Products
Personnel
| Surname | Name | Profession-Position | Email | Phone Number |
| --- | --- | --- | --- | --- |
| Bonoti | Fotini | Director | fbonoti@uth.gr | +30 24210 74735 |
| Abakoumkin | Georgios | Assistant Professor | gabak@uth.gr | +30 24210 06356 |
| Tseliou | Eleftheria | Assistant Professor | tseliou@uth.gr | +30 24210 06358 |
| Bakarou | Maria | Researcher | mpakarou@uth.gr | +30 24210 06356 |
| Moraitou | Ioanna | Researcher | yanmor@yahoo.gr | +30 24210 06358 |
| Kelesidou | Sofia | Researcher | sokelesi@uth.gr | +30 24210 74735 |
| Roussi | Xristina | Senior Researcher | xroussi@uth.gr | +30 24210 06475 |
| Ορφανίδου | Μαρία | Υποψήφια Διδάκτορας | maria_orfanid@yahoo.com | +30 24210 74735 |