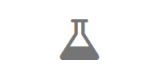 Webpage
http://www.inf.uth.gr/cced/?page_id=4524
Department
Department of Electrical and Computer Engineering
The Intelligent Energy Laboratory focuses on smart grids and the integration of renewable energy sources into the grid emphasizing the design of innovative market energy models. The lab's current activities are on the design and the implementation of advanced simulation systems of energy models which are capable to predict the in depth future states of grid incorporating the flow of information which is related to production, distribution and control of the energy. The lab has a truly multi-disciplinary character and it is actively involved in research and development programs. Concluding it also maintains collaborations with companies in Greece and abroad.
Research Activities
System models of Intelligent Energy.
Research Projects
ΉΦΑΙΣΤΟΣ - Towards Next Generation Intelligent Energy Systems
Laboratory Infrastructure
Mimic boards For Renewable Energy.
Training laboratory equipped with cluster of 20 high performance computers.
Advanced colored printers.
Research Results / Products
Personnel
| Surname | Name | Profession-Position | Email | Phone Number |
| --- | --- | --- | --- | --- |
| Vavalis | Manolis | Director | mav@uth.gr | +30 24210 74906 |
| Tsoukalas | Lefteris | Director | lht@uth.gr | +30 24210 74834 |
| Xoustis | Hlias | Full Professor | enh@inf.uth.gr | +30 24210 74974 |
| Nasiakou | Antonia | Researcher | adnasiak@uth.gr | +30 24210 74935 |
| Fainti | Rafik | Researcher | rafedi@uth.gr | +30 24210 74935 |
| Ζημέρης | Δημήτρης | Υποψήφιος Διδάκτορας | dzimeris@gmail.com | +30 24210 74935 |
| Κούτρας | Γιώργος | Υποψήφιος Διδάκτορας | george.koutras@gmail.com | +30 24210 74935 |
| Ηλίας | Κωσνταντίνος | Φοιτητής | ilias@inf.uth.gr | +30 24210 74935 |