Government gazzette
181 06/10/1993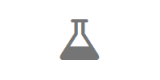 Department
Department of Ichthyology and Aquatic Environment
a) Educational Activities: Lectures and laboratory examinations in General Pathology, Tissue-Specific Pathology, General and Tissue Specific Morphology. Lectures and laboratory examinations in Forensics are also performed. Post graduated courses and special lectures - workshops in terms of Masters are also happening. b) Clinical Activities: Histopathology reports are performed for both University and General Hospitals in the area of Thessaly, as well as for other hospitals of the 5th Health District. Cytology reports are also performed for the aforementioned hospitals of the area of Thessaly. Moreover, in cooperation with Health Centers PAP test screening program is conducted. c) Research Activities: (following).
Research Activities
Fluorescent In Situ Hybridization.
Prognostic and Predictive markers of neoplasms.
Research Projects
3180 Department of Pathology (established on 6-10-1993).
3180.01 Cytopathology: Diagnostic and Research applications.
3180.02 Diagnostic Pathology applications.
3180.03 Molecular Pathology applications.
3768 Prognostic/Predictive markers applications in neoplasms.
Research proposal funded by the Research Committee of University of Thessaly: "Estimation of methylation status of Vimentin and TWIST1 genes in colon cell lines and patient tissue samples with precursor lesions and carcinomas of the colon. Their role as biomarker candidates for early detection of colorectal cancer." (Approval in July 2013).
Laboratory Infrastructure
Immunohistochemistry equipment.
Fluorescent In situ Hybridization Equipment.
Research Results / Products
Development and maintenance of a Pathology Department services with high standards and high cost (data of Research Committee).
Certification of United kingdom National External Quality Assessment Schemes ( UK NEQAS) in diagnostic services of KRAS, BRAF, EGFR, c-KIT, HER2 markers (Molecular / FISH applications).
Reference laboratory for molecular tests EGFR, ALK - Contract of service with Greek Society of Oncology-Pathology (1 of 4 labs in Greece).
Publications: a) Clinical significance of the fluctuation of primary biliary cirrhosis-related autoantibodies during the course of the disease. Gatselis NK, Zachou K, Norman GL, Gabeta S, Papamichalis P, Koukoulis GK, Dalekos GN. Autoimmunity. 2013 Jun 19. [Epub ahead of print], b) Evaluation of current prognostic and predictive markers in breast cancer: a validation study of tissue microarrays. Batistatou A, Televantou D, Bobos M, Eleftheraki AG, Kouvaras E, Chrisafi S, Koukoulis GK, Malamou-Mitsi V, Fountzilas G. Anticancer Res. 2013 May;33(5):2139-45, c) IgA antibodies against deamidated gliadin peptides in patients with chronic liver diseases. Gatselis NK, Zachou K, Norman GL, Tzellas G, Speletas M, Gabeta S, Germenis A, Koukoulis GK, Dalekos GN.Clin Chim Acta. 2012 Oct 9;413(19-20):1683-8, d) Comparative study of spatial localization of HER-2 and CEP17 signals and of HER-2/CEP17 ratios, in "thin" and "thick" tissue sections. Kouvaras E, Papandreou CN, Daliani DD, Athanasiadis A, Koukoulis GK. Breast. 2012 Feb;21(1):34-9, e) High serum levels of HIF-1α in psoriatic patients correlate with an over-expression of IL-6. Vasilopoulos Y, Sourli F, Zafiriou E, Klimi E, Ioannou M, Mamuris Z, Simos G, Koukoulis G, Roussaki-Schulze A. Cytokine. 2013 Apr;62(1):38-9,f) Ancient schwannoma involving the median nerve: a case report and review of the literature. Malizos K, Ioannou M, Kontogeorgakos V. Strategies Trauma Limb Reconstr. 2013, g) Hidradenocarcinoma of the temporal area successfully treated with concomitant electrochemotherapy and radiotherapy. Kyrgias G, Kostopoulou E, Zafiriou E, Zygogianni A, Skarlatos J, Roussaki-Schulze A, Theodorou K. Head Neck Oncol. 2013 Feb 6;5(2):14, h) Different patterns of p16 immunoreactivity in cervical biopsies: correlation to lesion grade and HPV detection, with a review of the literature. Kostopoulou E, Samara M, Kollia P, Zacharouli K, Mademtzis I, Daponte A, Messinis IE, Koukoulis G. Eur J Gynaecol Oncol. 2011;32(1):54-61. Review, i) An unusual case of Primary Effusion Lymphoma with aberrant T-cell phenotype in a HIV-negative, HBV-positive, cirrhotic patient, and review of the literature. Nepka C, Kanakis D, Samara M, Kapsoritakis A, Potamianos S, Karantana M, Koukoulis G. Cytojournal. 2012;9:16, j) Sequence variations in the FII, FV, F13A1, FGB and PAI-1 genes are associated with differences in myocardial perfusion. Satra M, Samara M, Wozniak G, Tzavara C, Kontos A, Valotassiou V, Vamvakopoulos NK, Tsougos I, Aleporou-Marinou V, Patrinos GP, Kollia P, Georgoulias P. Pharmacogenomics. 2011 Feb;12(2):195-203, k) Mismatch DNA Repair mRNA Expression Profiles in Oral Melanin Pigmentation Lesion and Hamartomatous Polyp of a Child With Peutz-Jeghers Syndrome. Vageli DP, Doukas SG, Markou A. Pediatr Blood Cancer, 2013 May 15.
Mismatch repair hMSH2, hMLH1, hMSH6 and hPMS2 mRNA expression profiles in precancerous and cancerous urothelium. Vageli DP, Giannopoulos S, Doukas SG, Kalaitzis C, Giannakopoulos S, Giatromanolaki A, Koukoulis GK, Touloupidis S. Oncol Lett. 2013 Jan;5(1):283-294. Epub 2012 Oct 19.
Personnel
| Surname | Name | Profession-Position | Email | Phone Number |
| --- | --- | --- | --- | --- |
| Koukoulis | George | Director | gkouk@med.uth.gr | +30 2410 685709 |
| Ioannou | Maria | Assistant Professor | mioan@med.uth.gr | +30 2410 685645 |
| Kostopoulou | Evanthia | Assistant Professor | ekosto@med.uth.gr | +30 2410 685644 |
| Samara | Maria | Lecturer | msamar@med.uth.gr | +30 2410 685641 |
| Vageli | Dimitra | Technicians | vagelidim@med.uth.gr | +30 2410 685709 |
| Terzis | Anastasios | Senior Researcher | | +30 2413 501785 |
| Karasavidou | Fotini | Senior Researcher | | +30 2413 501785 |
| Papamichali | Roidoula | Senior Researcher | | +30 2413 501785 |
| Strataki | Maria | Senior Researcher | | +30 2413 501785 |
| Karantana | Maria | Senior Researcher | | +30 2413 501785 |
| Nepka | Charitini | Senior Researcher | | +30 2413 501785 |