Government gazzette
1272 05/09/2003
E-mail
museumresearchlab@ece.uth.gr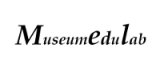 Webpage
http://museumedulab.ece.uth.gr/main/
Department
Department of Early Childhood Education
The Museum Education and Research Laboratory of the Department of Early Childhood Education at the University of Thessaly aims to cover educational and research projects of the Undergraduate and the Postgraduate Studies Programme of the DECE and of other Departments of the University of Thessaly, in the fields of Museology, Museum Education, History Education and History of Art. Basic targets: Research and education in the above fields; collaboration with relevant Greek and international institutions and the International Council of Museums; promotion and productive use of cultural heritage, with special focus on Thessaly; organization of conferences, seminars and educational activities; publication of relevant books, papers, educational material, and of the online international journal museumedu.
Research Activities
Museums and people with special needs and abilities.
Evaluation of Greek and international museological and cultural projects.
Education in museums and other places of historical and cultural reference.
Investigation of children and adults' ideas about history and culture.
Undergraduate and postgraduate education in museum and history education Education.
New technology and education in museums.
Research Projects
Use of audio–visual means in Greek and Mediterranean museums.
The New Museum of the City of Volos and contemporary educational trends.
City Museums around the world – Ideas and practices.
Museum education at Greek universities and museums.
Evaluation of the Greek project "Environment and Culture".
Investigation of the educational potentialities of the K. Makris Centre – Planning of prototype educational activities.
People with visual impairment and museums.
Investigation of students' ideas, knowledge and understanding about the Holocaust (a joint project of the University of London Institute of Education).
Students' ideas about the historical and cultural dimensions of the city of Volos.
Oral testimonies, memory and the city.
Oral history, museums and education.
Research Results / Products
Papers in Greek and international journals.
Books (4) and collective volumes (5).
Educational materials and books.
Post doc and doctoral theses.
Graduate and Ma dissertations.
Personnel
| Surname | Name | Profession-Position | Email | Phone Number |
| --- | --- | --- | --- | --- |
| Irene | Nakou | Director | inakou@uth.gr | +30 24210 74820 |
| Nikonanou | Niki | Assistant Professor | niknik@uth.gr | |
| Kanellopoulos | Panagiotis | Associate Professor | pankanel@gmail.com | |
| Pechtelidis | Yiannis | Lecturer | pechtelidis@uth.gr | |
| Stroggylos | Vassilis | Lecturer | vstroggilos@uth.gr    | |
| Tseliou | Eleftheria | Lecturer | tseliou@uth.gr | |
| Chronaki | Anna | Full Professor | chronaki@uth.gr | |
| Thanos | George | Researcher | gthanos@uth.gr | |
| Tranta | Alexandra | Senior Researcher | TrantaA@piraeusbank.gr | |
| Venieri | Fotini | Senior Researcher | Fvenieri.cmc@panteion.org | |
| Vlachaki | Maria | Senior Researcher | mariavlachaki@yahoo.gr | |
| Kalesopoulou | Despina | Senior Researcher | deskal@yahoo.com | |
| Kouseri | Georgia | Senior Researcher | gkouse@otenet.gr | |
| Tacha | Anastasia | Senior Researcher | atacha@uth.gr | |