Government gazzette
465 05/03/2004
E-mail
spetropoulos@uth.gr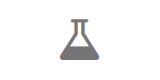 Department
Department of Agriculture Crop Production and Rural Environment
The laboratory of Vegetable Production supports education and research needs in the field of vegetables cultivated both indoors and outdoors as well as in soiless media. In specific it covers the subject of physiology, biology and production of vegetable crops.
Research Activities
The effect of biotic and abiotic factors on yield and quality of vegetables.
Evaluation of traditional cultivars.
The effect of grafting on the yield and quality of vegetables.
The cultivation of native plants with horticultural features.
Research Projects
The evaluation of dill (Anethum graveolens L.) in relation to nitrogen fertilization and high salinity levels.
Laboratory Infrastructure
Personnel
| Surname | Name | Profession-Position | Email | Phone Number |
| --- | --- | --- | --- | --- |
| Ebrahim | Khah | Director | ekhah@uth.gr | +30 24210 93138 |
| Petropoulos | Spyridon | Lecturer | spetropoulos@uth.gr | +30 24210 93196 |