Government gazzette
1349 07/07/2009
E-mail
psychologylab@uth.gr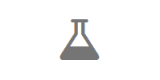 Department
Department of Special Education
The laboratory's mission is: 1) Meet the instructional needs of students at undergraduate and postgraduate level, particularly regarding their internship, 2) Conducting research in the field of psychology and its applications in education in relation to the objectives of the workshop, as defined below, 3) Provide services such as: a) providing individual and group counselling to students, teachers and people who live in the community, b) implementation of intervention programs for development of cognitive and emotional skills and study skills, c) the implementation of programs to address the psychological, social, cultural or educational problems in learning, school and social environment, d) providing training for development of transmissibility, communication skills and the counselling role of the teacher, e) organization of seminars, lectures, conferences, educational programs and all forms of training on objectives and disciplines of the laboratory and f) the production and provision of educational materials and publications.
Research Activities
Investigate factors leading to psychological difficulties, problems and disorders in children, adolescents, adults and seniors with or without disabilities.
Cultural and multicultural factors affecting the counselling process.
Factors affecting the conselling role of the teacher.
Factors that affect the performance and adjustment of children in the school environment.
Research Projects
Research program sponsored by the Research Committee of the University of Thessaly entitled: "Individual perception of people with intellectual disabilities concerning the parental and educational support they received and its relationship with self-esteem and mental health".
Research program sponsored by the Research Committee of the University of Thessaly entitled: "Subjective Perception of Time (Past, Present, Future) and Depressive Symptomatology in people with physical dysfunctions".
Laboratory Infrastructure
Counselling place (room) for people from the community and students of the University of Thessaly.
Suitably equipped place (room).
Research Results / Products
The above research projects and activities have led to corresponding research results.
Personnel
| Surname | Name | Profession-Position | Email | Phone Number |
| --- | --- | --- | --- | --- |
| Kleftaras | George | Director | gkleftaras@uth.gr | +30 24210 74738 |
| Vlachou | Anastasia | Associate Professor | anavlachou@uth.gr | +30 24210 74824 |
| Stavrousi | Panagiota | Assistant Professor | stavrusi@uth.gr | +30 24210 74708 |
| Didaskalou | Eleni | Assistant Professor | edidask@uth.gr | +30 24210 74741 |
| Βλάχος | Φίλιππος | Αναπληρωτής Καθηγητής | fvlachos@uth.gr | +30 24210 74739 |
| Βαβουγυιός | Διονύσης | Αναπληρωτής Καθηγητής | dvavou@uth.gr | +30 24210 74885 |
| Κωλέττη | Αγγελική | Ανώτερος Διεθνής Σύμβουλος | akoletti@uth.gr | +30 24210 74689 |