Government gazzette
173 20/07/1998
E-mail
demolab@prd.uth.gr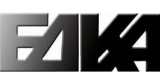 Webpage
http://www.demography-lab.prd.uth.gr, www.ldsa.gr
Department
Department of Planning and Regional Development
Ldsa serves the educational needs of DPRD at undergraduate and postgraduate level and carries applied research in demographic and socioeconomic fields. The study of demographic and socio-economic trends and their impact at international, national and regional level represents its core research activity. Over the past few years, LDSA has been oriented towards applied demographic analysis and the development of open source software and open access web applications for population analyses and databases. Lately, has put at the center of its research activities the study of the impact of recent economic crisis upon demographic components (fertility, mortality, migration).
Research Activities
Population analyses (specialisation: Greece and Balkans).
Spatial mobility analysis (Greece, Balkans).
Low fertility analysis (Greece, Balkans).
Ageing and its consequences at national and local level (Greece).
The impact of the economic recession to the demographic components.
Research Projects
Analyses SOciologiques et DEmographiques des transformations des MOdes de vie en MEDiterranee /TRANSMED program- National Agency of Research of France
ENVI-MED program - Ministry of Foreign Affairs of France in the fram of MISTRALS (Mediterranean Integrated Studies at Regional And Local Scales).
Mortality by cause of death in Greece, a first spatial approach.
Low fertility in developed countries, trends and prospective, the case of Greece.
Population ageing in the Western Balkans: factors, perspectives, implications.
The demographic profile of the Rum population
Supporting the Design of Migration Policies: an Analysis of Migration Flows between Albania and Greece.
Migrations in the south-western Balkans during the last decade.
e-DEMOGRAPHY-Digital information infrastructure for documentation and analysis of demographic information.
Thematic mapping on non-income dimensions of poverty in Albania.
Documentation of the national censuses in the EU, EFTA and Candidate Countries.
Statistical assessment of TV viewing measurement methods.
Demographic, social and spatial changes and trends in rural space: Crete 1951-2010.
PANDORA: Digital Demographic Atlas of Greece.
The socio-economic and demographic characteristics of the Modern Greek woman, a spatial approach.
Laboratory Infrastructure
Hardware: two network servers (1 web server & 1 Data server), 6 workstations (pc workstations), 3 laptops, 3 Network Printers (2 Laser A4, 1 Laser A3), 2 A4 scanners.
Software: Operating system MS WINDOWS 2008 (Server / Workstation), MS WINDOWS XP & 2007, Office applications (MS Office XP, 2003, 2007,2010), Programs cartographic-GIS (ArcGis, ArcInfo, ArcView, MapInfo, Cartes & Donnees, GeoDa), statistics-analysis (SPSS, R, STATA, SAS, XLStat), image processing, application development, database management (MS Access 2008, SQL Server 2008) including a demographic database that has been developed and continuously updated by LDSA associates.
A library that includes: i) all publications of Greek National Statistical Authority related to population censuses and natural movement of population (since 1913), ii) corresponding publications of statistical offices of other Balkan countries, iii) three international journals (Population, Genus and Population Studies ) and iv) about 500 volumes of specialized literature regarding demography, statistics, thematic cartography, etc.)
Research Results / Products
Creation of educational material referring to population changes in Greece for the secondary school.
Creation of a digital material for Greece at national and regional level that includes data, indicators, charts and maps (web application).
Development of open source software for applied population analysis.
Creation of a newsletter in digital form for the dissemination of the research activity of LDSA members and associates (6,000 targeted audience).
Personnel
| Surname | Name | Profession-Position | Email | Phone Number | Web-link |
| --- | --- | --- | --- | --- | --- |
| Kotzamanis | Byron | Director | bkotz@prd.uth.gr | +30 24210 74430 | |
| Duquenne | Marie-Noelle | Associate Professor | mdyken@prd.uth.gr | +30 24210 74438 | |
| Μπαλτάς | Παύλος | Υποψήφιος Διδάκτορας | pavlos.baltas@gmail.com | +30 24210 74417 | |
| Σοφιανοπούλου | Κάκια | Υποψήφια Διδάκτορας Ι.Δ.Α.Χ | ksofiano@prd.uth.gr | +30 24210 74393 | |
| Αγοραστάκης | Μιχαήλ | Υποψήφιος Διδάκτορας | magorast@prd.uth.gr | +30 24210 74393 | |
| Γιανέλλος | Λεγαντής | ΕΤΕΠ | legas@prd.uth.gr | +30 24210 74319 | |