Government gazzette
69 08/04/2002
E-mail
atsezou@med.uth.gr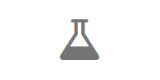 Department
School of Medicine
The Laboratory of Cytogenetics and Molecular Genetics covers teaching and diagnostic needs in the field of Medical Genetics, applying Cytogenetics and Molecular Genetics technology for the diagnosis of hereditary and neoplastic diseases.
Research Activities
Molecular and genetics investigation of degenerative musculoskeletal diseases, with emphasis in revealing molecular mechanisms involved as well as biomarker detection for potential therapeutic interventions.
Molecular investigation of mechanisms and genes involved in abdominal aortic aneurism.
Research on mechanisms that provide resistance to radiotherapy in cancer cells.
Laboratory Infrastructure
Real-time PCR Thermo cycler.
System of DNA and RNA extraction.
Research Results / Products
Research results are shown in the CV of the Director of the Laborartory (A.Tsezou).
Personnel
| Surname | Name | Profession-Position | Email | Phone Number |
| --- | --- | --- | --- | --- |
| Tsezou | Aspasia | Director | atsezou@med.uth.gr | +30 2413 502557 |
| Θεοδωροπούλου | Μαρία | Πτυχιούχος | | +30 2413 502550-2 |
| Βοργιαζίδου | Ανατολή | Τεχνικός | | +30 2413 502550-2 |