Government gazzette
180 09/08/2000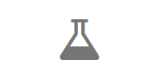 Webpage
http://www.prd.uth.gr/el/research/lab/info_space
Department
Department of Planning and Regional Development
The Laboratory of Computer Science Applications in Spatial Planning apart from supporting teaching, training and research activities of the Department, it forms the link of targeted IT applications in spatial planning and management. Several research projects both in small and large scales have been elaborated with the use Remote Sensing, Geographic Information Systems and Spatial Data Analysis, from its foundation till today. The laboratory consists of professional and well-trained staff. It also uses modern technology hardware and software, with access to the use of special equipment of the Department, such as plotters and audiovisual facilities. The aim of the laboratory of Computer Science Applications in Spatial Planning is through the applied research and the practical problems of the modern society on the natural and anthropogenic space, to highlight and promote the importance of the applications of Information Technology in Spatial Planning.
Research Activities
Geographical Information Systems/GIS.
Statistics – Data Analysis.
Computer Aided Design/CAD.
Research Projects
Development of a cost efficient policy tool for reduction of particulate matter in AIR.
Creative Sustainable Management, Territorial Compatible Marketing And Environmental Education To Be Parks, "2BPARKS".
Integration of end of life tires in the life cycle of road construction, "ROADTIRE".
Science Education through Earth Observation for High Schools (SEOS), Global Partnership in Earth Sciences and Earth Systems Monitoring for the Open Initiative on use of space technologies for monitoring natural and cultural UNESCO sites.
Detection of tobacco producing regions using remote sensing and geographical information systems.
Pilot application of Water–Drain System of rainwater "NEO DELTA" region of Nea Ionia, Greece.
Research in the Height Difference and Possession actions of the beach "Stalos" in Chania, Greece.
Metropolitan development at the South–East Europe (RIMED).
Geographical Information System of Islands of Aegean.
Implementation of management actions for Tavropos lake area in Greece
Laboratory Infrastructure
Hardware that meets the above research activities (PC's, plotters, scanners, printers, audiovisual facilities, digitiser).
Software that meets the above research activities (Remote Sensing, Geographical Information Systems/GIS, Photogrammetry, Mapping, Statistical Data Analysis and Computer Aided Design/CAD).
General Infrastructure (telephone – fax, offices, cupboard, library).
Research Results / Products
Temporal land use/cover changes in physical and human environment.
Probability geospatial modelling of the natural and cultural heritage.
Mapping products related to Urban, Regional Planning and the natural environment.
Evaluation of research projects and works.
Personnel
| Surname | Name | Profession-Position | Email | Phone Number |
| --- | --- | --- | --- | --- |
| Perakis | Konstantinos | Director | perakis@uth.gr | +30 24210 74465 |
| Duquenne | Marie-Noelle | Associate Professor | mdyken@uth.gr | +30 24210 74471 |
| Faraslis | Ioannis | Researcher | faraslis@uth.gr | +30 24210 74471 |
| Gkitsakis | Nikolaos | Researcher | gitsakis@uth.gr | +30 24210 74471 |
| Moysiadis | Athanasios | Researcher | moysiadis@uth.gr | +30 24210 74471 |