Government gazzette
146 14/07/1999
E-mail
greeklanglab@gmail.com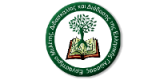 Webpage
http://www.greeklanglab.uth.gr
Department
Department of Primary Education
The Greek Language Laboratory is a hub of linguistic and glottodidactic research, in close correlation with educational projects and interventions. Its main aims are the support and empowerment of the didactic task that is offered by its members, the realization of high level basic and applied research, by creating an attractive academic environment, as well as the enhancement of scientific knowledge that is developed by research teams with common or complementary research interests. The Greek Language Lab provides its members with a library, archives of printed, digital and audiovisual resources, and a bank of research observation equipment.
Research Activities
Dissemination and teaching of Modern Greek as a second and foreign language.
Study and analysis of Modern Greek, mainly through a sociolinguistic perspective.
Scientific contribution to educational and linguistic policy issues.
Research Projects
"Summer courses" (Sub-action 2.3), Program "Education for immigrant pupils and repatriated students'", 2010-2013. Funding: NSRF.
Greek for immigrant parents (ELMEGO), 2010-2013, Funding: Research Committee, University of Thessaly. The program has been awarded with the European Language Label 2012.
Detection and analysis of language and communicative needs of adult immigrant parents with children in the compulsory education. Funding: Research Committee of the University of Thessaly.
Language awareness of primary school students and language teaching awareness of future teachers: trial of a dyadic investigation model, 2012-2013. Funding: Research Committee of the University of Thessaly.
Researching multilingually. Funding: AHRC (UK).
Laboratory Infrastructure
The Greek Language Laboratory is settled in the main campus of the University of Thessaly in Volos, and in particular in 2 rooms of 65 m2.
The digital equipment of the Laboratory consists of 6 workstations, which are available to the users for elaborating data.
The available software in use is: SPSS 20, Wondershare Rapid E-Learning Suite Deluxe, ABBYY FineReader, SDL MultiTerm Desktop 2011, Ephorus και Alceste.
The Laboratory has its own lending library with over 800 books and magazines, as well as a digital library, mainly of teaching materials.
Research Results / Products
Resource pack – Summer courses for immigrant pupils.
Survival kit – Teachers training on multilingual issues.
GreekLangLab reports of research results 2011, 2012.
Personnel
| Surname | Name | Profession-Position | Email | Phone Number | Web-link |
| --- | --- | --- | --- | --- | --- |
| Ανδρουλάκης | Γιώργος | Διευθυντής | androulakis@uth.gr | +30 24210 74653 | |
| Vassilaki | Evgenia | Full Professor | evgeniavas@yahoo.com | +30 6944 581596 | |
| Gkaintartzi | Anastasia | Lecturer | againtartzi@gmail.com | +30 6944 625944 | |
| Damaskou | Eutychia | Researcher | damaskou_e@yahoo.gr | +30 6974 032631 | |
| Kitsiou | Roula | Researcher | roulakit@gmail.com | +30 6984 881437 | |
| Ρακιτζή | Καρολίνα | Επιστημονικός Συνεργάτης (ΜSc.) | mcarol@windowslive.com | +30 6945 480720 | |
| Δημητρακίδου | Βάσια | Υποψήφια Μεταπτυχιακός | basiaevf@hotmail.com | +30 6982 364786 | |
| Ζεράι | Εμμανουήλ | Υποψήφιος Μεταπτυχιακός | emmze010391@hotmail.com | +30 6979 289602 | |
| Καλλιντζή | Ευστρατία | Υποψήφια Μεταπτυχιακός | kallintziefs@hotmail.com | +30 6978 810303 | |
| Κισοπούλου | Ελένη | Υποψήφια Μεταπτυχιακός | eleuikisopoulou@gmail.com | +30 6977 120717 | |
| Μαλλιαρού | Μαριαρένα | Υποψήφια Μεταπτυχιακός | mall_mar@hotmail.com | +30 6984 767103 | |
| Μάνου | Αλεξάνδρα | Υποψήφια Μεταπτυχιακός | antoumanou@yahoo.com | +30 6974 823654 | |
| Μανώλη | Παρασκευή | Υποψήφια Μεταπτυχιακός | manolihe@gmail.com | +30 6983 849846 | |
| Μηλίνη | Νίκη | Επιστημονικός Συνεργάτης (ΜSc.) | niki.milini@gmail.com | +30 6979 124123 | |
| Μισαηλίδου | Έλενα | Υποψήφια Μεταπτυχιακός | elmisailidou92@gmail.com | +30 6987 308833 | |
| Ντάσιου | Ειρήνη | Υποψήφια Μεταπτυχιακός | eintasio@pre.uth.gr | +30 6937 717555 | |
| Παντελούκα | Ηρώ | Υποψήφια Μεταπτυχιακός | iro-maria@hotmail.com | +30 6989 235296 | |
| Παπαρούση | Μαρίτα | Αναπληρώτρια Καθηγήτρια | mpaparou@uth.gr | +30 6972 571696 | |
| Λιβεράνου | Ζωή | Επιστημονικός Συνεργάτης (ΜSc.) | zoiliv7@yahoo.gr | | |
| Πανάγου | Βίκυ | Υποψήφια Μεταπτυχιακός | luciano7osfp@hotmail.gr | +30 6978 951337 | |
| Ασλάνογλου | Βασιλική | Υποψήφια Διδάκτορας | vaaslano@pre.uth.gr | +30 6974 279628 | |