Government gazzette
351 21/03/2002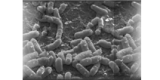 Webpage
http://epidem.med.uth.gr/gr
Department
School of Medicine
The Department of Hygiene and Epidemiology is operationally installed at the University Hospital of Larissa and strives for excellence in both undergraduate and graduate programs. (1) Undergraduate programs include that of "Epidemiology" and "Social and preventative medicine". (2) Graduate programs (MSc) include that of "Applied Public Health and Environmental Hygiene" (3) In the framework of operation as a Regional Laboratory of Public Health (RLPH) the Department has the ability to perform specialized laboratory testing (microbiological and biochemical), of various environmental samples for the prevention and control in the case of outbreak investigations. The Department operates from January 1999 and has established and applies a Quality Management System, which is in conformance with ELOT EN ISO 9001:2008 (Quality Management System). Furthermore, Regional Public Health Laboratory of Thessaly is accredited by the Hellenic Accreditation System S.A. (ESYD) to carry out 34 tests under the terms of the ELOT EN ISO/IEC 17025:2005 Standard
Research Activities
Typing of Legionella strains and detection of pathogenicity genes.
Autochthonous malaria cases control – enhanced surveillance.
Seroepidemiological survey and prevalence assessment for West Nile virus in Greece.
Development and Validation of HPLC-PDA method for quantification of antibiotics in plasma samples.
Determination of organochlorine pesticides in environmental samples.
Development of analytical method for the quantification of organochlorine pesticides in serum.
Case control study to determine potential association of organochlorine pesticides exposure with the risk for developing Parkinson's Disease.
Pesticide exposure assessment in Thessaly population and potential impact in human health with the use of biomarkers of exposure and effect.
Microbiological and chemical monitoring of water quality in dialysis units.
Microbiological and chemical monitoring of environmental Hygiene through laboratory examination of environmental samples.
Surveillance & control of infectious diseases and hygiene in ships.
Monitoring of aflatoxin levels in milk.
Pathogen detection in environmental samples by molecular techniques.
Pathogen detection in environmental samples by mass spectrometer (MALDI-TOFF).
Epidemiology of smoking habit in Greece in both adults and children.(Collaboration with CDC and WHO).
National epidemiology study of cardiovascular diseases (THALIS program).
Research Projects
The impact on maritime transport of health threats due to biological, chemical and radiological agents» (SHIPSAN ACT Joint Action).
Coordinated action to control infectious diseases transmission on the aircrafts» (AIRSΑΝ).
Intergrated Surveillance and Control Programme for West Nile Virus and Malaria in Greece.
Global Youth Tobacco Survey.
National Morbidity and Risk Factors Survey.
Laboratory Infrastructure
Automatic microbial identification system and Susceptibility testing.
Automatic microbial identification system (MALDI TOFF).
Polymerase Chain Reaction thermocycler(PCR).
Real Time Polymerase Chain Reaction  thermocycler (Real Time PCR).
Pulse Field Gel Electrophoresis (PFGE).
Mass Detector for Liquid Chromatography.
High Performance Liquid Chromatography.
Gas Chromatograph – Mass Spectrometer.
Atomic Absorption Spectrophotometer.
7Solid Phase Extraction Apparatus.
Research Results / Products
European Manual for Hygiene Standards and Communicable Diseases Surveillance on passenger ships.
Guide Ship Sanitation (WHO).
Communication Network Maritime Transportation AIRSAN.
IHR Sanitation Certificate Database.
Personnel
| Surname | Name | Profession-Position | Email | Phone Number |
| --- | --- | --- | --- | --- |
| Hadjichristodoulou | Christos | Director | xhatzi@med.uth.gr | +30 2410 565007 |
| Tsakalof | Andreas | Assistant Professor | atsakal@med.uth.gr | +30 2410 565014 |
| Rachiotis | Georgios | Assistant Professor | grach@med.uth.gr | +30 2410 565008 |
| Νακούλας | Bασίλης | Επιστημονικός Συνεργάτης | nakulasb@yahoo.gr | +30 2410 565049 |
| Νικούλης | Δημήτρης | Επιστημονικός Συνεργάτης | | +30 2410 565047 |